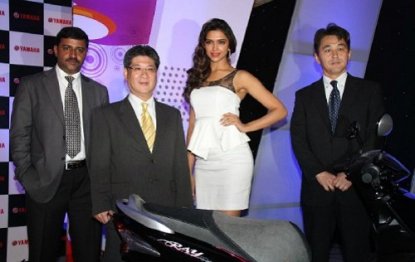 Two wheeler manufacturing giant Yamaha has on July 23, 2012 roped in Deepika Padukone as the brand ambassador for its yet to be launched scooter in India. The company is doing its best to compete against the rival Honda in its segment.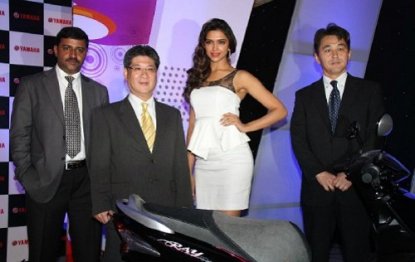 The company earlier announced that it would launch its scooter Ray which will be targeted at young women, in the month of September. Hiroyuki Suzuki the managing director and chief executive, after signing Padukone as the bran ambassador of the new scooter said, "We expect a quarter of our overall sales to come from the scooter segment by December 2013".
For the new vehicle, the company is targeting the young women between the age of 16-24 to push sales in the domestic market. For this the MD said that appointing Deepika as the brand ambassador will help the company achieve their goal.
The development from the company is interesting as the market leader Bajaj had long back quit the scooter segment citing changes in the consumer demand, despite the fact that another Japanese player Honda Motors has been doing well with scooter sales. Honda came in the second position with the help of its Activa, than Bajaj which was earlier in the two wheeler segment.